Under The Sea
I wrote about my amazing husband turning 30 a little earlier this summer. I am a big fan of giving the gift an experience to share together rather than a material item. Memories last a lifetime and material items generally do not. For his birthday, we decided to become scuba certified! A couple of things went into this; 1) I was a fish in a previous life (no joke, I have been called a mermaid before... and it was amazing), 2) we went snorkeling in Belize and it was AMAZING, so amazing, we were sad we had to surface to breath. Lame. 3) what better way to celebrate a new decade of Duane than to have a new fun activity to do together?!?!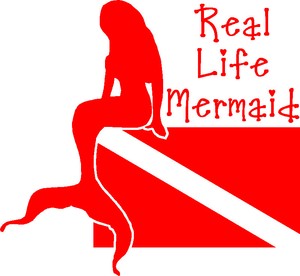 Two Friday's ago we went to Anchor Shack in Pacheco to start the in-class and pool test portion of our course. Not only did I get 100% on my in-class test, but being a past competitive swimmer, rocked the swimming test too. Saturday and Sunday we were in the pool bright and early till about 5:30pm learning the equipment, diving skills, survival techniques, and having fun. It was amazing how fast and naturally the skills came to us.
This weekend Duane and I drove down to Monterey for the weekend to do our open water tests with our group. Friday we went down after work and checked into our little Airbnb apartment, and went out to dinner in Pacific Grove to celebrate our four year anniversary at Jeninni Kitchen and Bar. Dinner was amazing; rare cheeses, homemade sausage, melon and mozzarella salad, wine and eggplant fries, it was beyond amazing.
San Carlos Beach (Break Water) more people get
certified here than anywhere in the world
Saturday and Sunday were VERY full days. On Saturday we were at the beach by 7:30, in the water by 8:30 for our first test, by 10:30 we had a short break and were back in the water by 11:30 for our second dive and done around 2:30. Exhausted doesn't even begin to describe how tired we were, but not tired enough to say no to pizza with the group. On Sunday we were back at the beach by 7:30 for our third dive which finished our skills and certified us. On our fourth dive, the dive master split everyone up into groups, Duane and I were allowed to plan a dive through the kelp forest and dive alone. We got down to 32 feet, a bone chilling 53 degrees at the bottom and were out for 40 minutes, a long but successful dive. We saw star fish, seals, otters, giant kelp, crabs and oodles of little fishes. We are officially scuba divers!!
Ready to go!